What makes a "Best Picture" the Best?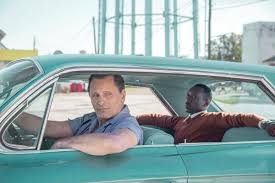 Three weeks later after the Academy Awards, which premiered on February 24th, scrutiny and criticism about the choices made by the Academy can still be found in every corner. And as someone who is interested in art and entertainment, especially relating to film, I was very interested in their opinions.
There are dozens of awards to recognize accomplishments such as sound editing, screenwriting, directing, acting, and scoring. But the biggest award of the night is for the film's overall presentation, a combination of all its aspects combined. The prize for Best Picture is the last to be awarded and probably the biggest, and the 2019 pick got an overwhelming amount of criticism.
This year's nominees were all critically acclaimed and general blockbuster successes. "A Star is Born" retold a classic story with modern appeal, major starpower, and a hit multiple award-winning song. "The Favorite" brought a fun and unique twist to a period piece. "Black Panther" made over a billion dollars, shattering box office records and breaking barriers with a majority black cast. Mexican film "Roma" became the first film released on Netflix to receive such a nomination as well as a breakout role by Yalitza Aparicio, who was the first indigenous Mexican to be nominated for best actress. The Dick Cheney biopic "Vice" and Queen biopic "Bohemian Rhapsody" both featured critically acclaimed performances by their male leads that seemed to be talked about nonstop. And "Black KkKlansman" was veteran director Spike Lee's action packed racial drama.
However, the award was given to "Green Book", Peter Farrelly's drama starring Mahershala Ali and Viggo Mortensen. The story followed Don Shirley, a black jazz pianist in the and his white chauffeur, Tony Vallelonga, as they embarked on a performance tour in the 60's. The movie got its fair share of critical acclaim, especially for Mortensen and Ali's performances. Yet it also received criticism, from minor points like its similarity to the classic film "Driving Miss Daisy" to its two almost fatal points: that it exaggerated and often times rewrote the story it was based on and that it was rather tone-deaf about racial sensitivity. If you look up "Green Book", you'll find more articles covering the controversies and criticisms surrounding the movie than simply the film itself. 
The family of the the real-life Don Shirley said that the story was totally different. The plot point that Shirley was estranged from his family was totally fabricated, as were several other details. The story focuses more on Vallelonga, showing his change from a close-minded bouncer to a true friend and protector of Shirley. Don Shirley's niece Maureen Shirley claims Vallelnga remained racist throughout his life and was idealized in the film. She was also upset that the story of her uncle, an accomplished pianist took a backseat to the story of the character arc of his driver. In the movie, Vallelonga is made out to be a wise, caring friend to Shirley who enlightens him on Shirley's own racial identity by teaching him how to eat fried chicken and listening to Little Richard. Shirley's family confirmed those scenes didn't happen and that they painted a false picture of both characters. Shirley's wife Patricia Shirley went as far to say that their entire friendship was fabricated. These scenes were almost laughable in the context, but the fact that they were totally fabricated by the film's writers makes it clear that they were attempting to rewrite the story to create a clear protagonist.
A shockingly large amount of people seemed to think it was the wrong choice, making it a major upset. Critics, Twitter users, Shirley's family, and Spike Lee all agreed it didn't deserve the honor.
Obviously what makes a film good is subjective. Some could argue critical acclaim, financial success, audience opinion, overall cast performance, or any number of things. But in my opinion, and the opinion of a large amount of others, Green Book wasn't the best in any of those aspects. It was a problematic, though still decent movie. But the category had plenty of better nominated films. This isn't to say that each of the other nominees didn't receive their fair share of criticism, but the fact that Green Book had received so much backlash both leading up to and after the award was given is enough for me to think it didn't deserve what many consider to be a film's highest honor.