CCHS Seniors Looking Onward Towards 2021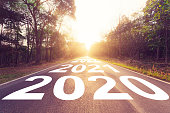 The coronavirus pandemic has taken away parts of our lives that we will never get back, and this year's senior class knows that all too well. Their senior year is halfway over with no face-to-face interaction, replacing pep rallies and dances with blank computer screens. However, there are also many ways that CCHS seniors have been positively impacted during quarantine. The pandemic has given this generation a completely unique view on the world. Whether it be exploring new options for college or learning to value different things, the pandemic has shaped the way these seniors view life and allowed them to see things through a new lense. 
Julia Gomez, a senior at Culver City High School, has learned to focus more on the present as a result of quarantine. "The pandemic has changed my outlook on the future by showing me that nothing is guaranteed," explained Julia. She has since learned to value relationships with family and friends, as well as developing a beneficial self-care routine. When asked what her New Year's resolution for 2021 was she stated, "I never want to let an opportunity pass me by. In other words, say yes to everything!" 
Morgan Francis aspires to travel after graduation and she is happy to have been given the time to dream, as well as research possible destinations. "The pandemic has oddly made me broaden my hopes for the future," she said. Interestingly, she has also been contemplating the prospect of taking a year off before she begins college.  Morgan shared, "The idea of a gap year arose when I realized that my 2021 freshman year of college would probably be affected by the pandemic." 
As a writer, Brandon Kim has had his purpose for writing reaffirmed during the course of this year. Writing has been an "invaluable tool" for Kim, as a "form of therapy" as well as a "means of amplifying stories, beliefs, and opinions." By forming a structure to his day, he has been able to utilize to-do lists to balance the workload that comes along with senior year. "Quarantine, counterintuitively, has actually helped me be more productive," Brandon expressed. In 2021, he will continue to pursue his passions while remembering to value the little things in life.
Sascha Goldsmith has been doing her best to find new and interesting ways to stay involved during online learning. "In terms of the future, I still have the same interests and goals as I did before the pandemic, but I have to try to figure out new avenues to pursue them," Goldsmith said. She is very active in taking charge of her future, and has been able to maintain the clubs she runs while simultaneously managing to get university research and internships. Without the need to have her life revolve around "social aspects," Sascha actually "[became] a lot more independent" and even "[made] new friends in different groups." 
Triston Ezidore is the current Senior Class president of CCHS and has been striving to spark change in the high school community. "Distance learning is tricky because it is hard to enact so much change from a Zoom call," Triston admitted. Nonetheless, he and his council have been tirelessly working to advocate for minorities at CCHS, as well as provide alternatives for the events "every senior yearns for." Another thing he hopes everyone will improve upon is turning their cameras on during Zoom in order to show our teachers we care. "[I want to] fight for what I believe in, even if that means causing good trouble," he said.
Despite the array of difficulties seniors have been faced with during 2020, they still manage to have a positive outlook for 2021. The pandemic has provided a learning experience for many teenagers, as well as a skill-set that can be used for freshman year of college in 2021 and far beyond!