Welcoming CCHS's Two New Assistant Principals: Mrs. Ebony Nicholson & Dr. Jennifer Padilla
This past school year, Culver City High School was fortunate to welcome Mrs. Ebony Nicholson and Dr. Jennifer Padilla as the two new Assistant Principals. 
Ebony Nicholson has 15 years of experience as an educator. She has taught a wide range of grade levels in elementary school and taught English and Social Studies as a high school teacher. While working as a high school teacher, she also taught at a juvenile detention facility in LA County for the Los Angeles County Office of Education. She then worked as a Senior Program Specialist and later as Coordinator of Curriculum and Instruction, working and training with teachers for them to better provide quality education and instruction. Most recently, she was the principal at Kilpatrick High School.
At Culver City High School, some of her responsibilities include athletics, Career Technical Education (CTE), and attendance and discipline for last names A-K. Nicholson said that she decided to work in the CCUSD district as she has "always known the fabulous reputation that Culver City has" and wanted to be a part of the educational process in a district that is "very student-centered and want the best for their students." Her ultimate desire as an educator is to have every student she meets to believe that they can be successful and achieve something. 
"I really want students to feel that they matter, that they have a voice, they can be successful, and that they feel okay with saying 'I need some help,'"
Similar to Mrs. Nicholson, Dr. Padilla has much experience working as an educator. She began as a Language Arts teacher at the high school level and worked in this position for ten years before moving into administration. Her administration positions have included being a High School Dean and later a Principal at a middle school in the Newport Mesa school district. She has also been involved in consultant work with an educational company before taking on the position of Assistant Principal at Culver City High School. 
Padilla is mainly responsible for attendance and discipline for last names L-Z and student activities in the school, such as ASB, Link Crew, dances, pep rallies, and all the other "fun stuff where students get to connect outside of the classroom and outside of academia." She wants to provide students a safe place to learn about themselves and find their own passions, whether it be with academics or extracurriculars. "From my own experience, having something at school that really grounds you and makes you excited about coming to school is a make or break when it comes to how well you do," Padilla said. She finds in particular that Culver City is unique as it is a small district and that there is a strong community connection in the school district. Padilla said that CCUSD was appealing as there are many areas where the schools were high performing in such as the arts and the athletics, but found that she could also help provide to the district through her own instructional support and leadership as well.
While next school year's status may still be up in the air, the resources set up by administration and support they have given to students over the past year during distance learning has been vital for students' well-being and academic achievements. Both Mrs. Nicholson and Dr. Padilla, along with the rest of the staff at CCHS have made many positive impacts on the school and will continue to be invaluable to the future success of CCHS and the students. 
About the Contributor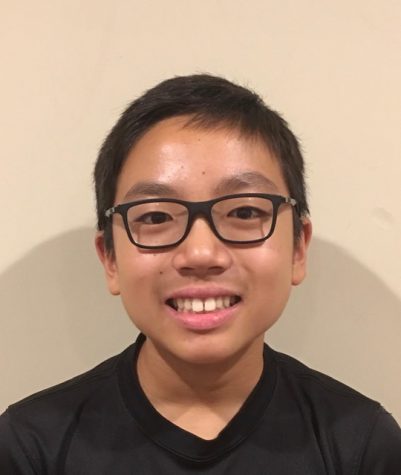 Jonathan Kim, Staff Writer
Hi, I'm Jonathan, a freshman attending CCHS and a staff writer for The Centaurian. Other than journalism, I have interests in the environmental sciences,...