Dia de Los Muertos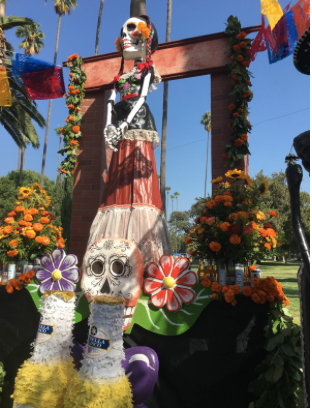 Dia de Los Muertos translates to a day of the dead and is a very important day in Hispanic traditions. It is celebrated on the 31of October and the 2nd of November. On Dia de Los Muertos, people celebrate loved ones who have passed by creating an altar. At this altar, their favorite foods and things are decorated. Some altars will be decorated with their favorite show or sports team.
One famous cemetery known for the celebration of Dia de Los Muertos is the Hollywood cemetery. A festival is thrown and there are many things to do. One can paint their face or test out different cultural foods. Many people also visit altars and pay their respects to the people who have passed away. There are also art shows. In addition, every year there are new altars and paintings.By the night time, lights are shining everywhere and music is blasting in every corner.
Next year, to celebrate your loved ones who have passed, you can support a local festival at a cemetery and party like you're dead!