Twenty One Pilots' New Album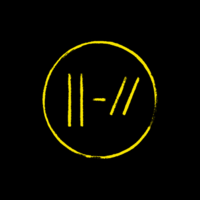 Twenty one pilots became one of the most successful bands in the world after their release of the Blurryface album in 2015. The singles "Stressed Out" and "Ride" made it to the top five on the Billboard's Hot 100 Singles. Three years later the duo is announcing their upcoming album, "Trench".
The official release date of the new album is October 5th, but four singles from Trench have been released. "My Blood", "Jumpsuit", "Nico and the Niners", and "Levitate" have already made it to the top of the charts and received world-wide recognition. The band's tour, starting on October 11th, will be coming to Los Angeles fans at the Forum on November 10th.
Twenty One Pilots has mainly been known for upbeat songs like "Heavydirtysoul" and "Ride". These songs incorporated rap and reggae to create a sense of rhythm and cadence. Their new album takes a different turn and according to Tyler Joseph(lead singer) will focus "a little more on the lyrical content". The new album is also taking a darker turn with the rhythm and lyrics. For example in the beginning of "Nico and the Niners" a voice is talking backwards adding an eery blanket of mystery to the entire song. Several times throughout the songs, especially when the lyrics are backwards, the word "Dema" is mentioned. The definition of Dema is "tower of silence", where mid-5th century Zoroastrians left their dead.
Several theories about Twenty One Pilots' use of the word "Dema" have been discussed. The most popular one so far is that Dema is either a fictitious place, religion, god, or Dystopian future. "Lyrics include, "Dema don't control us, Dema don't control". What do you think "Dema" means?