Federal Government Shutdown of 2018-2019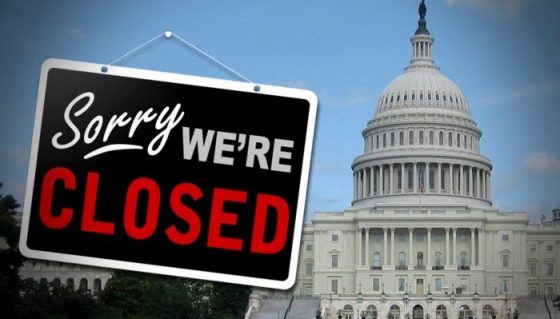 (At the time this was written, the government shutdown had been ongoing for 30 days.)
Eight days ago, the US federal government's shutdown officially became the longest in history, outlasting the 21-day long 1995-96 shutdown during the Clinton presidency. The current shutdown was initiated by President Trump on December 22, 2018. A partisan disagreement over funding for a border wall between the US and Mexico prompted Trump to initiate a shutdown of federal government, remarking he was "proud to shut down the government for border security" during a meeting with House Speaker Nancy Pelosi and Senate Minority leader Chuck Schumer.
Initially, Trump seemed to be willing to compromise and sign a bill that would at least fund the government until February of 2019. This bill, however, did not mention funding for the border wall, which led to Trump going back on his decision. He subsequently announced that he would not sign any bill involving funding until the border wall was funded and put the government shutdown into effect.
One of the more significant consequences of the shutdown is its being detrimental to several federal agencies all across the nation. Many government departments are being hindered or negatively affected by the shutdown, including the Department of Justice, the Department of Homeland Security, the Department of Commerce, and the Food and Drug Administration. 800,000 federal employees are currently unpaid due to the shutdown. 
Additionally, the government shutdown is considerably harmful for the American economy. According to S&P, a financial services company, the shutdown has apparently resulted in the US economy losing 3.6 billion dollars. Given that the situation seems to be at an impasse, it is unlikely that the shutdown will end anytime soon, undoubtedly resulting in even more damage to the American economy, perhaps even to the point of a major economic recession, as is being argued by some economists. Other byproducts of the shutdown include the likely possibility of access to food stamps being discontinued for 38 million Americans, the closure of many national parks and museums, and air traffic controllers being forced to work without pay.