2020 Election Updates: Harris Drops Out, Buttigieg's Healthcare Plan Criticized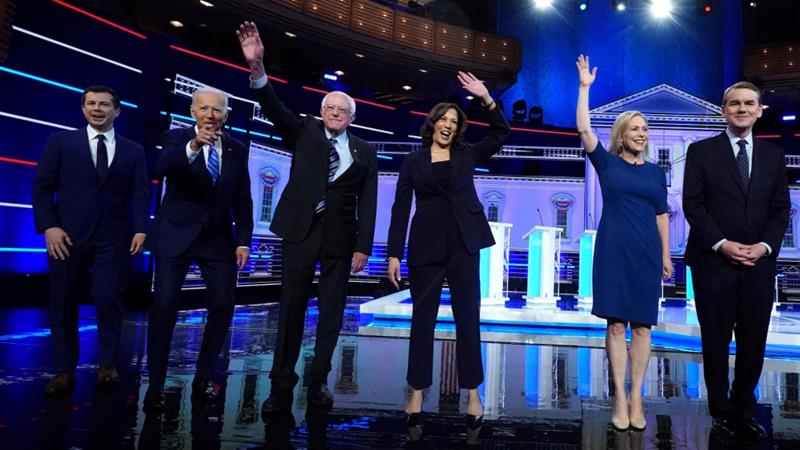 As 2020 draws closer, several major updates have taken place in the presidential polls. The democratic primary elections, which take place from February of June to 2020, are just around the corner and candidates are making career-defining choices to gain to the vote.
With few occurrences on the Republican front, there have been shifts in the democratic parties. Biden still leads in the polls with Sanders trailing behind and Warren a close third. Buttigieg is gaining a lot of traction in the Midwest, slowly rising in the polls.
But one of the biggest happenings in recent election news was the end of California junior senator Kamala Harris's campaign. Citing the drop from the race as a result of low polling, many felt Harris ending her campaign was premature end to a promising campaign. However, despite showing promise in debates and having gained a particularly large following on social media, Kamala's polls remained some of the lowest of all the democratic candidates throughout her run. Her liberal position seemed to contradict her past political career, which seemed to discourage many voters.
This dropout came only weeks after fellow democratic candidate, congressional representative Beto O'Rourke, another candidate that had widescale support but still remained too low in the polls to be a realistic presidential hopeful.
Fellow democratic candidates Senator Cory Booker and Housing and Urban Development Julian Castro demonstrated support for Harris. Booker stated that his colleagues demonstrated "bile and anger" toward Harris. Castro also voiced his opinion that Harris experienced "grossly unfair and unfortunate treatment" and that she was subject to a "double standard" due to her race and gender.
In other news, Indiana hopeful Pete Buttigieg outlined a healthcare plan that faced criticism from several notable figures, including opponent Bernie Sanders. Buttigieg's proposal involves offering the option between buying public or private insurance plans. And that's its fatal flaw, Sanders said. It would overload the government with the most expensive patients, he said. Sanders criticized it as a flawed plan that would allow rich and healthy people to get private insurance and overload the Medicare system with working class people.
With the continuation of the election process, more unexpected events are likely to take place. Stay tuned for updates.