Culver City Football Wins Bay League Championship
Culver City took the win against Palos Verdes last Friday in the Bay League Championship game. Palos Verdes scored first and kept the lead in the first half, leaving Culver to go into halftime with a losing score of 12-21.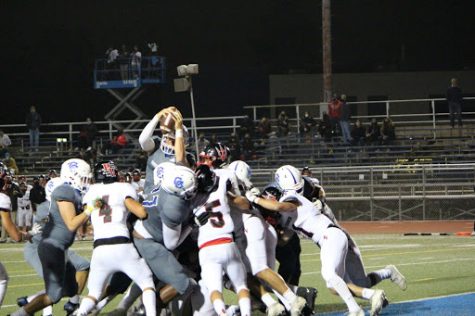 Going into the second half, Culver City began to make a comeback and started the fourth quarter only two points behind Palos Verdes. After multiple touchdowns, Culver City took the game and won 42-28, putting an end to Palos Verdes' nine year reign as Bay League Champions.  
Friday was also senior night for many of the players. Football, Sports Therapy, and Cheer had their senior nights before the game and during half time, making the win against Palos Verdes even sweeter for the families and loved ones in the stands. Taking the championship title was a remarkable end for the seniors and their high school football careers.