FDA Vaccine Approved for Ages 12-15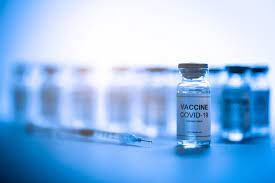 The FDA recently approved the Pfizer vaccine against the COVID-19 pandemic for ages 12-15, meaning that now anyone 12 or up can get the vaccine. According to the FDA, "the U.S. Food and Drug Administration expanded the emergency use authorization (EUA) for the Pfizer-BioNTech COVID-19 Vaccine for the prevention of coronavirus disease 2019," the larger expansion meaning ages 12-15.
Although children 11 and under still need to get the vaccine, getting 12 to 15-year-olds vaccinated could mean a big step forward into going back to normal and healthy lives. According to Pfizer, "in a Phase 3 trial in adolescents 12 to 15 years of age with or without prior evidence of SARS-CoV-2 infection, the Pfizer-BioNTech COVID-19 vaccine BNT162b2 demonstrated 100% efficacy and robust antibody responses, exceeding those recorded earlier in vaccinated participants aged 16 to 25 years old." This indicates that a COVID-19 vaccine is not only already "95.3%" effective, but also creates strong antibody responses which means a stronger effort in defeating the virus.
I recently interviewed Dianna Castro, the CCUSD Coordinator of Health Services, to see what her thoughts were on the vaccine being approved for children 12-15.
"It's another layer of adding protection to the rest of our communities if students can be vaccinated," Castro said. "We want to make sure we're not only providing protection to the children, but to their families and community members as well."
She also believes that parents who don't want their kids to get the vaccine should talk to a health professional first.
"It's important for parents to have conversations with the health care providers of their children if they feel concerned about their children being vaccinated, but studies have shown that students transmit diseases and get COVID," she said.
She additionally encourages others to believe in the scientific evidence that explains why people should get the COVID-19 vaccine, and points out that getting vaccinated will allow more opportunities for activities.
"People who are vaccinated will have certain privileges opened up to them sooner than people who aren't vaccinated," she said. "It's going to impact travel."
Castro is hopeful that vaccines will become more accessible by the end of the year.
"The hope is that by fall children 5 and up will be vaccinated," she said. "But we need to wait for approvals from the FDA and from the CDC."