CCHS Blood Drive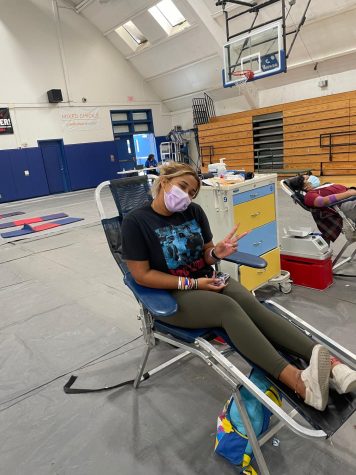 After a year of distance learning and a lack of public events, Culver City High School hosted its annual blood drive on Monday, September 20th. This was a drive-in partnership with UCLA, and both CCHS and UCLA had discussed a mutual goal of sixty pints of blood for general donations.
As recruitment began for potential blood donors, it was inspiring to see the high interest from students who wanted to donate blood in order to help a good cause. Before the blood drive started, the school had already received over one hundred sign-up forms. 
This was an essential event for students to take part in if they were able to. The nation is experiencing a severe blood shortage, and highly credible medical facilities such as UCLA are seeking participation from the youth. It was great to see such a huge turnout from CCHS students.  
The main highlight of this event was the importance behind every single blood donation UCLA receives. One blood donation helped save up to three lives. Fortunately, this was the main motivator for students to sign up, as many of them would like to help out as much as they can during times of hardship.
"I am really happy that a lot of students are showing interest in donating blood and saving three lives. It shows a lot about our school's community," ASB's president, Katie Carrera, said. During times of intense hardship, CCHS students are seeking ways to help instead of standing back. 
This type of activism at CCHS will lead the school into doing our part of saving lives during times of despair. Our school was pleased to help UCLA with this upcoming event, and we look forward to community events in the future.