PSAT At Culver High on the 16th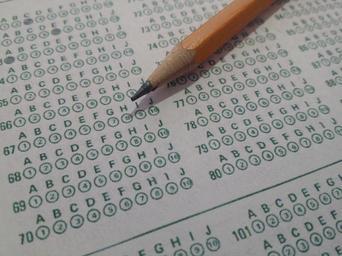 For many Culver City High School sophomores and juniors, the PSAT, the preliminary exam administered by the College Board, will be taking place Saturday on Oct. 16 at 7:30 am on campus. Check-in for the exam will be at the Elenda street gate. Many students are taking the PSAT in hopes of earning the National Merit Scholarship and many other benefits. For example, it can also familiarize students with the ACT and SAT before they take the actual exam.
Culver City High School offered the PSAT for all sophomores and juniors for $25 and a guide will be provided to these students at the guidance office that will contain all the information that they need to know, like seat placements. A great majority of the students are juniors and want to prepare for the coming SAT and ACT as college applications are drawing nearer. While the score on the PSAT is not as important as that of the SAT, it is most definitely not pointless because of the benefits offered, as earlier mentioned. And, if it is the wish of the student, they could choose not to submit their scores to colleges and keep their grade personal. That way, they only need to worry about bettering themselves and not about what colleges might think.
As students prepare for the PSAT, long hours of studying are necessary. And after a year of online learning last year, many students will finally get the opportunity to sit down and take the PSAT in-person, and realize exactly what they should expect once they encounter the SAT or ACT.