Student-Led Photos for Grace Diner Fundraiser
Photos for Grace Diner is representative of how even a normal high schooler can make a difference in their community. On August 13th, 2022, Devin Park, a senior at CCHS, held a fundraiser to raise money for a local nonprofit called Grace Diner. The fundraiser was a small event thrown in a local backyard where people gathered to interact, eat, and buy the photographs that Devin (and his collaborator Mackenna Davis) took, with all proceeds going to the cause. Through this fundraiser, Devin was able to surpass his original goal of $2,000 and instead raise a total of $3,850. This was the most money a single fundraiser has generated for Grace Diner in one day. 
Grace Diner operates out of the Grace Lutheran Church four days a week, serving 150-200 meals per day to people in need (primarily unhoused people and veterans). The entire organization, with the exception of the bookkeeper, operates on a volunteer basis which relies on the community to help out.
Grace Diner started in 2009 and has expanded greatly since then, especially during the COVID-19 pandemic.  They had to adapt during Covid: cooking meals in the kitchen and then making them transportable so that people could maintain social distancing. Now that things are mostly back in person, they have gone back to directly serving people. A difference that has come with the changing times is the new demographics. The organization has expanded from mostly serving elderly and adults to people of all ages, including students who qualify for free lunch. It has also recently expanded financially, so Grace Diner is now able to serve more people than ever before.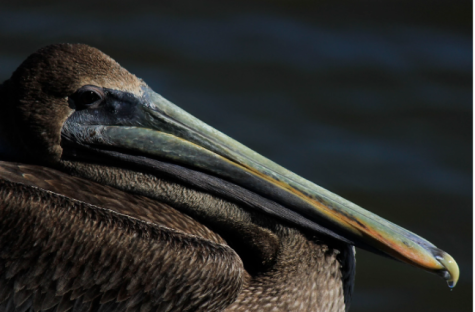 The money raised through this fundraiser is going to the day-to-day operations of Grace Diner. It is going to help pay for the meals that they provide as well as things like gloves and utensils.
Devin's motivation for creating the fundraiser was initially because he saw the impact that Grace Diner had on the community, and he wanted to see what more he could do to help. The first thing that came to mind was throwing a fundraiser, and he decided to sell his photos in order to make the money. He chose to sell his photos specifically because he wanted to do something a bit more original than a bake sale. Photography has been a hobby of his for a while, so he thought he could incorporate it into his philanthropic efforts. Devin originally took an interest in photography when he was in middle school after attending a photography camp during the summer. Incorporating his photography was his own take on a traditional fundraiser to make it unique, interesting and a little bit more personal.
Through this effort, Devin has shown the power that even a single member in the community can have. If there is anything he wants people to take away from this, it's that "Anybody can take their interest and turn it into something bigger than themselves."