How Do Students at CCHS Express their Style? Fashion Club Shows Clothing Can be a Form of Art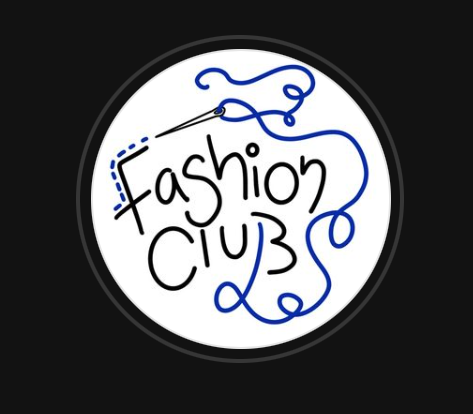 Lily Maxson, Managing Editor and Publicist
February 4, 2023
At Culver City High School, each student has a different definition of what "style" means. Fashion Club by FIDM (Fashion Institute of Design and Merchandising) is a group on campus that inspires students to learn about fashion and express their own creative style. Meeting on Thursdays at lunch in room 125, the club makes weekly slideshows on fashion brands for discussion, as well as biweekly vlogs where they interview high school students about their individual stylistic choices. 
Fashion Club's mission is to bring together students with different outlooks on clothing and encourage them to learn about self-expression, no matter what "fashion" means to them. 
Mia Haneline started the club last year as a freshman. "Wearing something different every day helps me improve my styling abilities by putting myself out of my comfort zone," they said. "I would describe my style as spontaneous, androgynous, and gorpy." Haneline takes some of their fashion inspiration from Gorpcore, which is classified by wearing traditionally functional and utilitarian clothing outside of its intended use. 
Lucia Rauser, the co-president of the club, gets her style inspiration from social media and old photographs. "I enjoy fashion on a local level," she said. "I believe you can tell a lot about a person from their clothes and I love to see how you can get a sense of community through fashion." She describes her clothing as "a mix of feminine and masculine silhouettes and styles".
Willow Gordon-Schultz, the manager of the club's social media account, describes her style as "feminine, neutral, and minimal". Though most of her fashion choices are influenced by her own idea of style, she is sometimes inspired by outfits on Pinterest. She said,  "I've always loved dressing up. It's always the one thing in my day I can look forward to. Fashion has also been very helpful in my journey towards gaining self-confidence." 
Davis Barthelman, a club member, gets much of her style inspiration from her mom and said clothing is a bond that they share. "The clothes I wear allow me to be myself and be creative daily," said Barthelman. "When we enjoy wearing them, clothes are a reflection of ourselves." She describes her personal style as "vintage", "patterns", and "colorful".
Looking onwards towards the future, Fashion Club plans on hosting fundraisers to raise money for upcoming projects. The leadership also plans on teaching sewing skills to club members.  "I think it is a good skill to have and the youth needs to learn how to sew," said Haneline.
Fashion Club teaches members about famous brands while simultaneously encouraging them to develop their own taste. As a result, many students have been inspired to experiment with their own style in new, innovative ways.  Making a positive impact on CCHS, the club fosters creativity, uniqueness, and individuality within the school community. 
"Fashion is an extremely important type of self-expression, as well as an art form," said Gordon-Schultz. 
For more information about the club, readers can follow Fashion Club's Instagram account, @fashionclub_byfidm.