Centaurs Participate in Community Involvement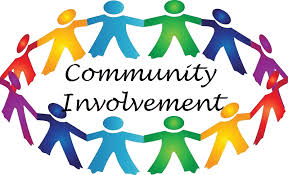 To graduate, centaurs must complete 60 hours of service in the community. Service hours can be used to explore different fields of work or simply help out during community events. To get an idea of where to get hours, I spoke with some seniors to find out how they obtained theirs.
For people who know what career path they want to take, service hours are a chance to observe what that career is like. Toscana Finke, a senior at CCHS, wants to pursue a medical career and got some of her hours by volunteering at the Venice Family Clinic and UCLA Hospital. She did tasks such as updating charts and clerical work. She also discovered she could be an unpaid intern for a physical therapist and earned hours from that too. If you know what type of career you want to pursue, it can be helpful to get hours at places similar to that designated field. Service hours offer a great opportunity to glimpse possible future career paths and look great on your transcript as well.
Another way to gain a couple hours is by volunteering at community events. For instance, Jaden Kimura, a senior, obtained a portion of his hours by volunteering at some of the Ballona Creek cleanups. There are other community event options too, such as local annual festivals like the La Ballona Festival that happens at the end of every summer.
Many seniors recommended peer tutoring at the school as a way to earn service hours. Senior
Ryann McDowell speaks very highly of the peer tutoring program as she has the opportunity to communicate with people instead of doing office work. Ryann also estimated that she got around 50 hours throughout her junior year. If you're eligible for peer tutoring, there are posters around school with information about when and where it happens.
There are many separate paths that you can take to earn hours. The most important thing is to volunteer for something you are passionate about. Completing service hours isn't just an obligation to fulfill, but a chance to learn and explore.