Rising Star from Chicago Dead at 21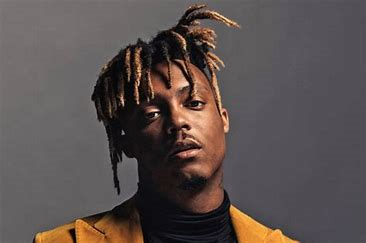 On December 8, 2019 famous rapper, Juice WRLD, died at age 21 from a seizure.  He was pronounced dead at 3:14 am at Advocate Christ Medical Center. The Cook County Medical Examiner's Office, who performed the autopsy, claimed that the reason for his seizure was unknown.  Five days later, Juice WRLD's family hosted a funeral at Holy Temple Cathedral Church of God in Christ. Fans of Juice WRLD held a separate memorial at Cloud Gate, commonly known as the Bean, in downtown Chicago.

Before fame, Juice WRLD recorded songs on his phone and posted them online. In 2017, his debut EP "9 9 9" caught the attention of labels. The same year, his song "All Girls Are the Same" took off on SoundCloud and he was signed to Interscope Records. In 2018, both of his songs "All Girls Are the Same" and "Lucid Dreams" were number 2 on the Billboard Hot 100 chart. On May 23, 2018 Juice WRLD released his first album Goodbye and Good Riddance making him one of America's rising rap stars. In 2019, Juice WRLD topped the Billboard chart with his second album Death Race for Love.

During his fame, Juice WRLD often brought to light how short many artists' lives were: saying that "all legends seem to die out." He even dedicated one of his songs, "Legends", to 20-year-old XXXTenacion and 21-year-old Lil Peep, who died in 2018 and 2017. He expressed his concern in a song where he rapped "What's the 27 club? We ain't making it past 21." Juice WRLD also spoke of his use of drugs. He told the New York Times that he smokes "weed, and every now and then [he slips] up and do something that's poor judgement."

Many celebrities were in mourning when the news broke about his death. Lil Nas X, another US rapper, tweeted about how it is "so sad how often this is happening lately to young talented rising artists." A fellow Chicago-based artist, Chance the Rapper, wrote on instagram, "Millions of people, not just in Chicago but around the world are hurting because of this."