Virtual Club Fair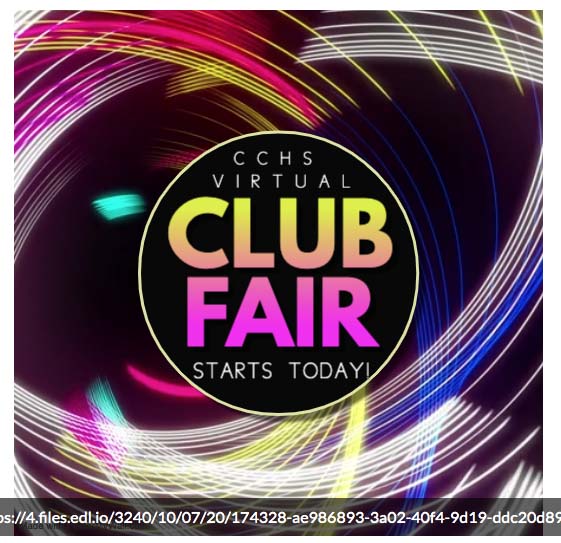 Due to the limitations of the quarantine the CCHS Club Fair has taken an unorthodox turn this year. The entire club fair is now held online, accessible to anyone at any time with numerous links to many youtube videos starring the many leaders of each club. The club fair began on the seventh of October this year starring about 30 clubs.
The club fair primarily contained bigger, more well established clubs which have higher compatibility with virtual meetings. These clubs include MESA, BSU, ACU, Girls who Code, and many more. However, some smaller and newer clubs are also represented such as the Curls, Coils, and Kinks Club as well as Jewnity. Every youtube video serves very well to inform you about the club, introducing the leaders, activities, and methods of communication with the club if you are interested.
Though the Club Fair this year isn't as momentous of an event, typically being a visual spectacle displaying the unique attributes of each club, it still provides a great opportunity to find a club that may resonate with you. The online format has made being exposed to a new club easier than ever and if you haven't joined a club yet there is no better time than now. If you don't find a club that interests you, there are more club options available in the public club list on the same page which show all the other active clubs.
The link to the list of all the club videos can be found on the CCHS website under Activities and Student Clubs.
The club fair this year honestly has adapted well to the circumstances, providing an easily accessible, virtual method of club exposure. However, the virtual club fair leaves much to be desired as the novelty of the fair is greatly diminished by the hindrances of the quarantine.