A New Environment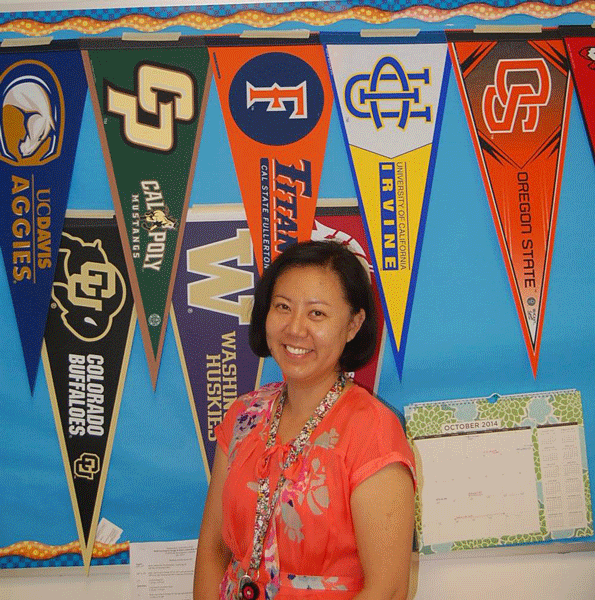 Stepping through the door of room 25 students encounter a teacher that they might not recognize. Trendy dresses and heels is how you'll find Algebra teacher Chloe Park on a regular day.
She is one of six new math teachers. As time goes by she feels more like part of the family at CCHS.
So far Ms. Park thinks that the school is "great, great students, and a supportive administration." She believes that she is impacting the community in many good ways. Ms. Park says "I can help a lot of kids pursue their dreams."
Park is dedicated to her craft but can also have a little fun. In her free time she loves to play with her yellow lab Butters. Piano and painting can also be considered her craft. "I'm great at it."
Park loves the school spirit here. On Fridays for football games she loves how the school marching band walks around the school. "It raises the schools spirit."
Park's teacher assistant, senior Tyler Barnes says "She's always in a good mood and welcomes everyone with a loving smile." According to Merna Nasif "When I see her in the morning she gives me both hope and energy to start my day."
Already feeling she's a part of this school,  Park imagines herself staying in the future. "It's a great school and great community." That is exactly why she wants to stay.