LGBTQIA+ Inclusivity Across CCHS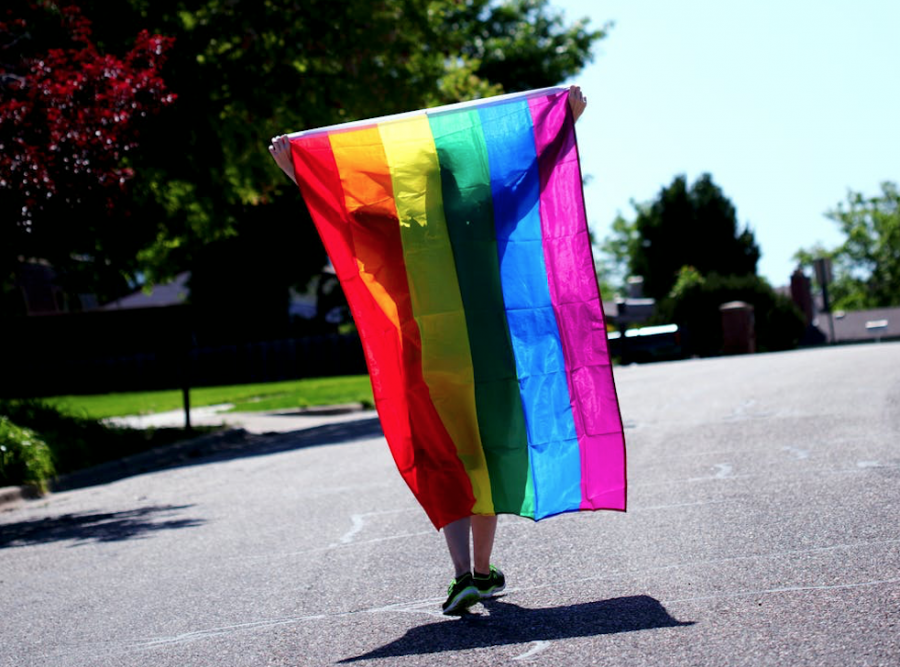 There were many COVID-19-related changes to the CCHS campus upon returning from distance learning, like hand washing stations in the hallways and hand sanitizers in the classrooms. But there was also a more colorful addition: pride flags in every classroom.
CCHS has a Tolerance Club devoted to discussing LGBTQIA+ issues, but including acceptance posters and pride flags in every classroom creates a stronger sense of community for queer students. As schools have returned to in-person learning in the last couple of months, the U.S. has seen rising issues with homophobia across campuses. In Colorado, students walked out when queer staff at one school were forced to resign. A teacher from Orange County made a TikTok joking about a pride flag in her classroom and was subsequently removed. For many queer people in general, not just students, whether they can be accepted by society is a constant question. 
Many transgender and gender-nonconforming students are uncomfortable using the "girls" or "boys" bathrooms, going as far as to dehydrate themselves during the school day in order to avoid using them. Locker rooms are a similar issue. This enforced gender binary instills fear of harassment in gender-nonconforming students. CCHS has a gender-neutral bathroom in the nurse's office, but it isn't the most convenient for students to rely on due to its location. The addition of more gender neutral bathrooms would create a much safer environment for gender-nonconforming students.
CCHS has, however, taken a big step towards assuring the safety of LGBTQIA+ students by putting up pride flags and inclusivity posters throughout the school. Their allyship has given students a sense of acceptance for students who haven't been on campus for more than a year. 
With the Equality Act, which would prohibit discrimination on the basis of sexuality and gender identity nationwide, yet to be passed as of September 2021, the addition of pride flags in CCHS classrooms provides a vital sense of assurance against discrimination in the mean time and a more welcoming environment for students.