CCHS Facility Renovations Resumed Over Spring Break
Over the course of winter break, multiple CCHS facilities were renovated: The ceiling tiles of classrooms in Hallway 1 (room numbers in the 40s and 50s) were replaced, and brand new bleachers and floors were installed in the gym.
In a Centaur News edition sent to CCHS families on December 30th of last year, CCHS administration stated that these renovations had taken place during winter break in order to "cause the least disruption to our academic time."
CCUSD School Board member Brian Guerrero said that the ceiling tile renovations are expected to be completed over spring break or summer. "The [construction] crew can do some work quickly, but not quickly enough to finish the whole job in one night," he said in an email. "They did as much as they could […] during winter break, [and they] had identified a few places they could do while classes are in session, like PE teachers' offices."
Robert Quinn, the CCUSD Assistant Superintendent of Business Services, added that certain classrooms have larger amounts of ceiling tiles missing, which means construction crews need more time to fix them. "The smaller issues like one or two tiles can be handled during normal work times, but the big areas need all staff, students and furniture out of the room," he said in an email. "That is definitely the main hindrance in getting these done."
In these cases, all of the tiles will be replaced, whereas the gaps will be filled in individually in the classrooms with fewer tiles missing, Mr. Quinn explained.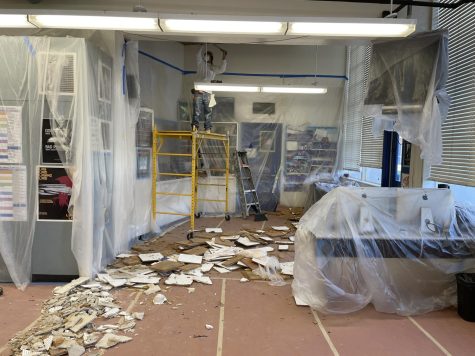 The issue of facility renovations has been very prevalent within Culver City Unified School District, especially after a segment on ABC News was aired in December of last year that focused on the gaps in the ceilings of many classrooms due to falling ceiling tiles. However, CCUSD has stated that the ceiling renovations, among many other projects, were already in the works prior to the airing of the news segment.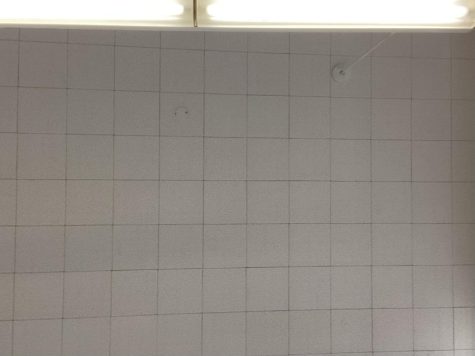 Some of the most pressing issues the district is planning to address are "plumbing issues and drainage issues when it rains", according to Mr. Guerrero. 
"Most of the drainage issues are actually related to city pipes, not high school pipes, so we can't just fix them ourselves or hire someone to fix them," he explained. "We have to coordinate with the city engineers and maintenance folks […] and that's been slow."
The drainage issues have become more prevalent over the past few months, after record amounts of rainfall were recorded in Los Angeles as a result of back-to-back atmospheric rivers. Large puddles have formed around CCHS campus on rainy days, which have provided obstacles as students cross campus.
Mr. Quinn recently created a webpage with a list of all the upcoming and ongoing facility projects that are planned for all CCUSD schools, which can be found on the CCUSD website. This page is updated frequently and includes descriptions, the estimated costs of each project, a timeline for when they will be completed, and photos of the construction. Among these upcoming projects include plans to repaint the exterior of CCHS and CCMS buildings, replace the blacktop area next to the science building, and build an outdoor shade structure for students. According to the most recent list of facility projects, CCUSD currently estimates the total cost of all the facility projects will be around $32 million. The majority of these projects are expected to begin or be completed in 2023.