CCHS Town Hall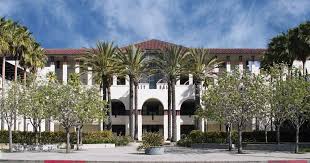 In a school year in which students have never been more disconnected, communication has been a key component of success. From the weekly newsletter from Dr. Cooper, to the informational videos shown on Wellness Wednesdays, it's been proved time and time again that CCHS is able to function better when communication is forefront. CCHS has recognized and encouraged this by administering the junior class council survey, which asked students to rate CCHS's communication skills in an attempt to see what can be improved upon.
However, senior class council president Triston Ezidore wanted to help create even more transparency between the CCHS community and administration. On Wednesday, January 20th, the senior class council hosted their first Town Hall meeting. The meeting served as a way for members of the community to ask questions of school administration officials and receive direct answers. In a Zoom meeting that reached up to 140 participants, panelists answered questions regarding sexual misconduct, racial inequities, and mental health. Students, parents, and staff members could send in their questions through a Google Form, which closed a week before the event. Questions were then reviewed and selected based on their commonality, relevance to the topics planned for discussion, and importance. In an effort to be as prepared as possible, panelists were sent their questions a week in advance of the actual event.
The panel itself consisted of CCHS counselors Ms. Shlomo and Mr. Smith, Superintendant Lockhart, CCHS Principal Dr. Cooper, and CCHS Assistant Principals Dr. Padilla, Dr. Tarvyd, and Ms. Nicholson. Also present were School Board President and Vice President Dr. McKeithan, Dr. Kelly Kent, and Dr. Levin. Throughout the night, each individual answered questions with their prepared answers. A Google Form was sent to participants for any questions that might have arisen during the meeting, which were answered at the end.
Ezidore says that he hopes to have two town halls each school year.
"I think it would be good to have two town halls each year, one in the middle and one at the end of the school year," he said. "We might look into smaller, local town halls with administrators, almost Listen and Learn style. Those might be more applicable to happen more often."
To stay updated, make sure to follow the ASB Instagram @culvercityasb, as well as the senior class council Instagram @cchsclass21.