Boys Basketball Starts the Season Strong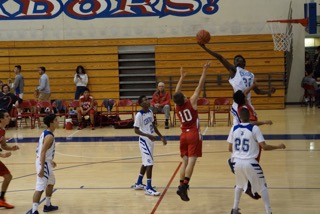 Everybody is optimistic about the Culver City varsity boys basketball team this season, as they begin their season stronger than ever, heading into league play next week. Led by their three senior captains, Isaiah Benson, Isaiah Njoku, and Kyle Johnson, the team is more confident than ever, and eager to win. All three captains see the potential in the team, and the importance in their job as leaders. Johnson recognized that "No matter what's happening, you've got to be a leader and help your team stay cohesive and never give up. That's how we win games- by never giving up."
And the boys certainly haven't been giving up. After winning their first home game of the season against Torrance on Monday, they realize that while they are still far from where they hope to get, they are certainly doing all they can to set themselves up for success. As Benson said, "I feel like we are definitely headed in the right direction but we still have a lot of work to do."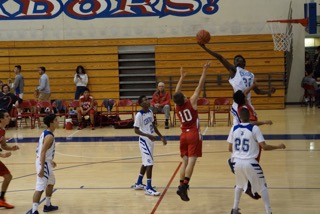 Njoku added, "I think we have a great deal of potential this year. The abundance of talent is only paralleled by the team two years ago. I feel like we have a chance to go deep into playoffs, and it's my job as a captain to supply a proper example for them of how we should conduct ourselves and how we win games"
As you can see, there is no shortage of optimism on this team. Sophomore Nicky Green, returning for his second year on varsity, also shares these hopes. He said, "We have the potential to be a really good team this year. We have all the pieces, we just need to put them all together. This has been going very well so far and we are improving every game."
The boys play their next game this Friday at North Torrance. Their next home game is also their first league game, against Lawndale on January 13, and they expect to see a full house full of Centaur pride to support and cheer them on.