On November 6, 2019, former Patriots tight end Rob Gronkowski teamed up with Fox Sports to surprise Culver City High School's Football team.
As part of the surprise event, Culver City High School's football team had a "Gronk Spike" competition. A "Gronk Spike" is a move that Rob Gronkowski is notorious for doing after making a touchdown. After countless attempts from Culver athletes to mimic the "Gronk Spike", junior Dylan Nichols came out victorious and won a signed Gronkowski jersey.
To help inspire Culver's football team to win their upcoming CIF quarter-finals game, Gronkowski told the Culver City Football team that "[A playoff game] is where you come together with your teammates. This is when you put your body on the line. This is when you go out there and get the glory."
Many of Culver's football players were amazed by the experience. One mentioned how "It was a great experience. It's crazy to think that someone that I watched on television every week and was great at every aspect of his game was once in my shoes. It was very inspiring and it makes you realize that no matter your background or what adversity you face, as long as you have the drive and work ethic you can be anything you put your mind to." Gronkowski's appearance and words of inspiration proved to be effective as the Culver City Football team won their CIF quarter-final game that Friday, boosting their season record to 12-0.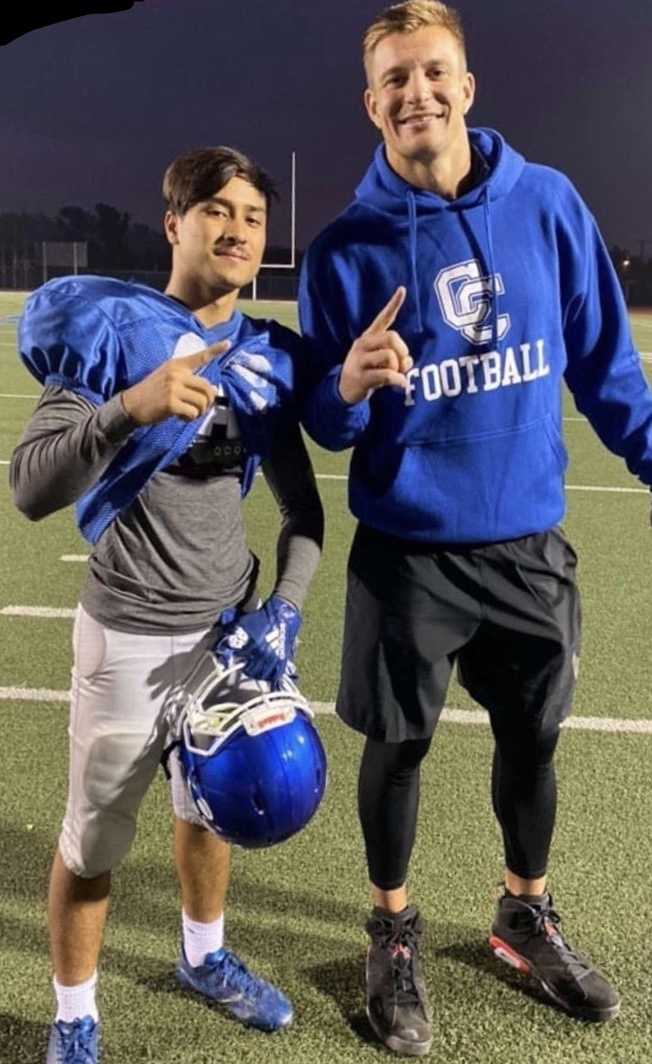 As Culver City's Centaurs continued to work hard and train for their CIF semifinals game on Friday, November 22nd, they kept Gronkowski's words of wisdom in mind. Sadly, Culver City Football's season ended November 22nd as they finished 12-1.
More details about the Culver City Centaurs' season and Gronkowski's surprise can be found on the Culver City Football's Instagram (@culvercityfootball) and on Fox Sports News.