If you go to the front building of CCHS and towards the stairs leading to the second story, you'll end up in a very lively club called MIX. The MIX Club meets every other Monday and Friday in Room 19, and is home to a diverse group of people, who all come from different social, racial, or cultural backgrounds. That is what the club focuses on after all, as it was started to "accommodate the students who did not feel like they fit in any of the affinity groups on campus," according to club president Myla Wu. 
In a phone call, they spoke on how they felt MIX had grown, why they started it, and how the club functions from meeting to meeting. The club is currently run by three sophomores: Wu, the president and founder of the club, and Marisol Yee and Camille Haskin, the vice presidents and co-founders, along with Wu. 
As there have been new members who have joined since last year, meetings for the past few weeks have been a mix of icebreakers and the club's main focus, discussions. These discussions often center around the idea of being mixed race, and range in everything from how growing up with interracial parents affects one culturally to heavier topics, such as prejudice against people of different races. While the idea of discussing serious topics may terrify some, the club has taken this into account, hence the icebreakers to build a sense of community among club members.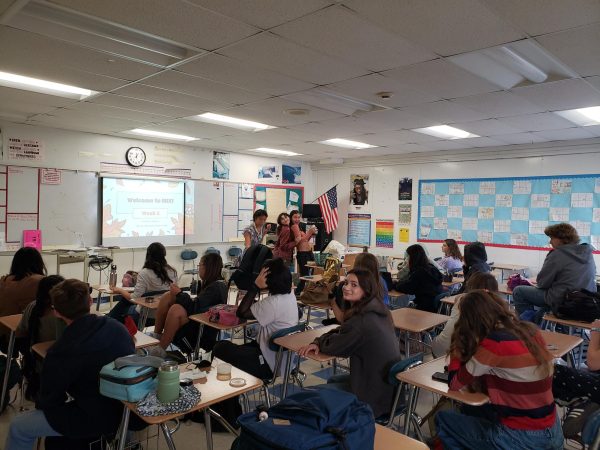 "Everyone is welcome. Overall, our goal is to create an interracial group where everyone is welcome," said Wu. They really wanted to stress the openness of the club, as they later repeated themselves twice.
This club is something very near and dear to its presidents' hearts, as when I asked about difficulties in running it, Wu quickly responded. "Even though it requires a lot of effort to run the club, at the end of the day it brings me and my VPs a lot of joy to see this community we've created. A lot of people have reached out to say how nice it's been."
If you would like to attend one of the meetings, feel free to slip into Room 19 at lunch, and contribute to the discussions that are going on. The president did feel it pertinent to mention that snacks were provided, and that "you can join even if you're not mixed. Mixed race, that is."