Justin Bieber Recycled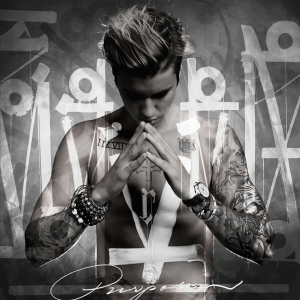 Receiving his first ever Grammy at this year's awards ceremony, Justin Bieber has definitely made a successful comeback. His hit single "Where Are U Now" won the award for the best dance recording category.
From Bieber's long-awaited album Purpose four songs became instant hits: "Sorry," "Love Yourself,"  "What Do You Mean?" and"Where Are U Now." The album overall features more electronic sounds to back up Bieber's seductive voice.
Bieber started off as a baby-faced boy from Canada whose YouTube videos were discovered when he was only 12 years old. By 13, Bieber was recording for Usher's music company. Bieber came out with many albums like My World, Under the Mistletoe, Believe, and Journals. His popularity was called Bieber Fever and his fans were called Beliebers. Forbes magazine named him among the top ten most powerful celebrities in the world three years in a row.
Purpose is Bieber's first album since his decline in popularity which resulted from numerous incidents involving alcohol, drugs, cars, and violence. Before this recent comeback Bieber made many bad choices and lost fans. He was arrested for reckless driving, DUI, and assaulting photographers. He also arrived late for concerts, spit on fans and even puked on stage. He compared himself to Kurt Cobain; he solicited a prostitute in Brazil, and tried to sneak a monkey out of Germany.
Despite all his bad behavior, Bieber has risen back to fame.