Last One Standing at CIF – Girls Basketball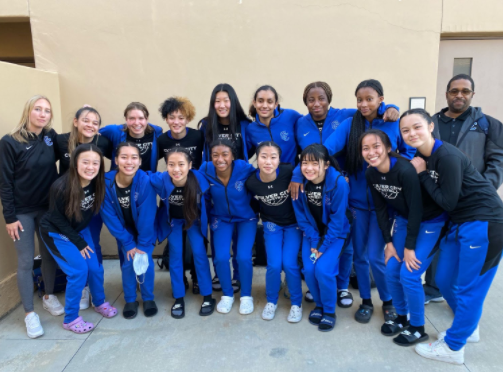 Culver City's girls basketball team was the only winter sport at Culver High to make it past the first round in CIF. They even made it all the way to quarterfinals after beating California High School 58-32 and Beaumont, an undefeated team, 60-52. 
On Saturday, February 19, the Lady Centaurs had an exciting game at Santa Margarita Catholic High School. Even though Culver lost, the showing the team made was a win on its own. After being down over 20 points, the Centaurs brought the score back to 44-42 in the 4th quarter, making it a tight game against the favored Santa Margarita. Culver, led by their seniors: Marina Nimnual, Erika Payton, Faith Alessandra, and Sierra Nimnual, had a lock-down defense causing 21 turnovers in their favor. The team also drew multiple fouls which opened up opportunities that one player especially, Erika Payton, capitalized on by making a total of 9 free throws. 
No matter what the score was, how rowdy the opposing fans were, or how much pressure they felt, the team kept battling. They maintained an excellent level of play and energy throughout the entire game.